A monitoring and communication tool for sustainable development policy
Linea21 is a free software that aims to provide efficient tool to drive sustainable development policies such as Agenda21, Climate and energy package, Urban planing documents, territorial observatories, environmental reporting and dashboards, Corporate social responsibility (CSR), ...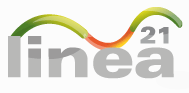 Local authorities
Drive your Sustainable Development and Climate - Energy policy at the right scale
Follow and assess your local action
Promote your initiative and make people involved
Companies
Get involved into extra-financial reporting
Drive your Corporate Social Responsibility (CSR) approach including your stakholders
Drive your Environmental resource management
Citizen / civil society
Get a Content Management System intuitive and easy to use !
Handle your work groups and share your documents
Manage and assess your projects
Latest news (in French)
Comme chaque année, Linea21 apporte son lot de nouveautés pour s'adapter aux besoins des collectivités locales et entreprises dans le suivi de leur plan d'actions et démarches RSE. Découvrez-les !